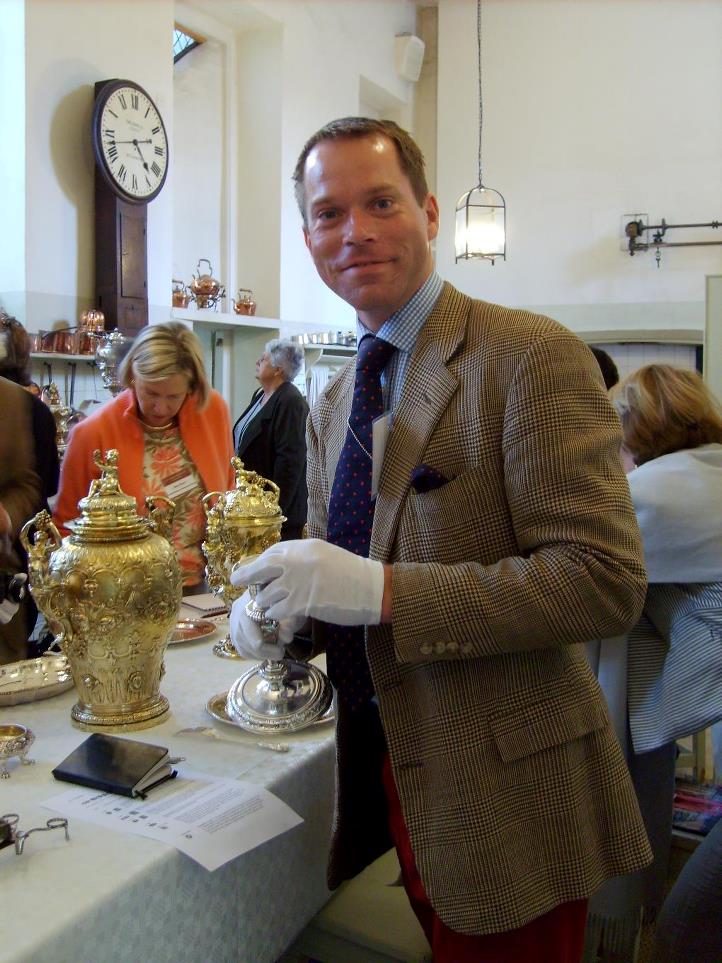 S. Løvkjær in the strong room at Boughton House, England
About Historic Talks
Historic Talks is owned and run by Steffen Løvkjær and established in 2001.
Historic Talks is offering a professional and exciting insight of different aspects on history through lectures, guided tours and city walks. Historic Talks is characterised by its lively and committed communication in all its activities.
Historic Talks is used by The royal Court, for consultancy by Danish manor houses, embassies, Mærsk, DR, TV2, event – and conference firms, the University of Copenhagen, private associations and organisations. Besides working in Denmark business has taken place in France, England, Sweden and Hungary, Russia, Austria and Turkey.
Steffen Løvkjær has a master in French and subsidiaries in art history and Italian and has graduated from the University of Copenhagen and the Sorbonne University in Paris. Steffen has furthermore studied history at the Sorbonne University. He has accomplished study stays and courses in England and has his main field of knowledge in royal and noble cultural history.
In addition to the permanent programme, Historic Talks is doing consultancy work for the Agency for Palaces and cultural Properties, The French Embassy, and graduate teaching at the DIS. We can always be contacted for questions, or individual jobs or historic presentations can be arranged. Steffen Løvkjær has since 1998 been attached to The Royal Danish Collection at Rosenborg and Chr.VIII's Palace at Amalienborg as Assistant Curator and is furthermore running Historic Talks with a small highly skilled and dedicated team.
Contact for price and order.